CHARLES CORREA at RIBA
Our dear friend Charles Correa is being honored by the Royal Institute of British Architects with an exhibition, entitled "Charles Correa - India's Greatest Architect" (14 May - 4 September, at RIBA in London), a lecture Charles is giving at RIBA on 15 May Wednesday at 6:30-8:00, entitled "The Gestures of Human Occupation," discussions, symposia, and other events, as part of RIBA's "Out of India" program--celebrating the work of Charles Correa and exploring stories and influences from modern urban India. (For a complete listing and descriptions, see below, or click here for an online version.) There is a new book to accompany the exhibition, entitled Charles Correa - India's Greatest Architect, available at RIBA Bookshops or available for pre-order on Amazon.com.
I love Charles's work--and Nancy and I have had the pleasure of seeing all the fabulous buildings he has done in Bombay and Delhi; but one of my very favorites is his Champalimaud Center in Lisbon (click here to see images of this incredible building and read my write up of it, or find it on my website, www.RLRubens.com, under "Culture."
I shall be in London for the opening of the exhibition next Tuesday and at Charles's lecture on 15 May Wednesday at 6:30-8:00, and I hope any of you who happen to be in London can stop in to hear it with me; and I highly recommend taking in any of the wonderful events of the "Out of India" program (including the screening at RIBA on 21 June Friday at 6:30 of Arun Khopkar's terrific documentary, Volume Zero: The Work of Charles Correa), if you are in London when they are occurring. In any event, if you are going to be in London at all during the next four months, definitely stop by to see the exhibition.
<![if !vml]>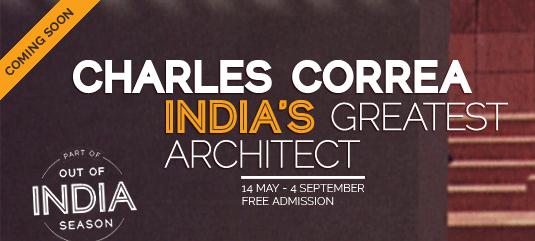 <![endif]>
14 May - 4 September 2013
Exhibition
Charles Correa - India's Greatest Architect|
14 May - 4 September 2013
Charles Correa is an internationally recognised architect and urban designer who has played a pivotal role in the creation of an architecture for post-Independence India. Drawing on a unique philosophy rooted in the rich traditions of people and climate, Correa's work is informed both by a world view and intimate understanding of place. This new landmark exhibition showcases his signature projects from across the world and charts a career spanning over five decades.
<![if !vml]>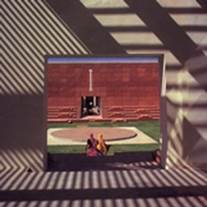 <![endif]>
Display
A Visual Journey Through the Indian Subcontinent|
14 May - 4 September 2013
The great traditions and characteristics of Indian architecture across the centuries are the focus of this display drawn from the unique RIBA collections. Through 19th and 20th Century photographs and drawings, it features some of the great buildings of India, as well as lesser known structures and places. It reveals vernacular traditions, intimate spaces and Asian influences - references to which can be found in the work of architect Charles Correa.
<![if !vml]>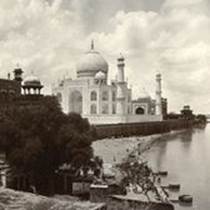 <![endif]>
Lecture
Charles Correa: 'The Gestures of Human Occupation'|
Wednesday 15 May, 6.30 - 8pm
Rooted in India but educated as an architect in the United States and steeped in the modernist teachings of Le Corbusier, tradition and modernity are not opposites for Charles Correa. Always contemporary, he has subtly layered the history of the land and of ideas in his designs. In this lecture, his first in the UK since 2008, Correa outlines his passions and highlights of a career spanning five decades.
<![if !vml]>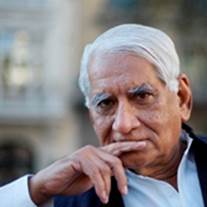 <![endif]>
Evening Symposium
Architecture as Symbol - Charles Correa, Joseph Rykwert and Richard Sennett in conversation.|
Wednesday 22 May, 6.30 - 8pm
In this special evening symposium, great thinkers and a great practitioner of symbolism in architecture meet to discuss the continuing relevance and value of symbols as an element of contemporary design. How, in the architectural languages of today, can cultural identity, history and mythology be manifested and expressed?
<![if !vml]>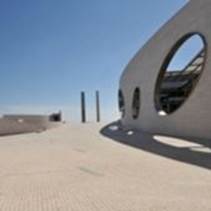 <![endif]>
Discussion
Great City, Terrible Place?: the Indian Metropolis in the 21st Century|
Tuesday 28 May, 6.30 - 8pm
India is poised for great things in the 21st Century. The subcontinent is predicted to emerge as one of the world's great economic powerhouses - a giant marketplace of people and ideas. Panel discussion with Saskia Sassen, Yuresh Sinha, Vivek Nanda and Tony Travers looking at whether the problems of India's great urban engine rooms are in danger of crippling its rise.
<![if !vml]>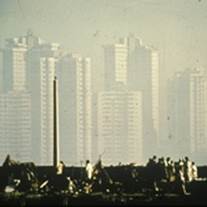 <![endif]>
Discussion
Enduring Images of India: Art, Architecture and Metaphor|
Tuesday 11 June, 6.30 - 8pm
Buildings are full of images intended to communicate meaning and greater purpose. Indian architecture old and new draws on a rich set of experiences unique to its own beliefs and fascinations. Dr Irena Murray, artist Stephen Cox, architect David Adjaye look at the enduring images of India through Correa's work and reveal the hidden meanings of its buildings - old and new.
<![if !vml]>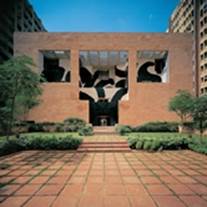 <![endif]>
Film screening
Volume Zero: The Work of Charles Correa|
Friday 21 June, 6.30pm - 8.00pm
Produced and directed by Arun Khopkar, this film charts Correa's work through a lifetime of influences and experiences. From childhood and education, through to first projects, an international career and his role in addressing issues of urbanisation, it reveals the man and the ideas behind the architecture. Film courtesy of Arun Khopkar Productions. Hosted at the Nehru Centre, London. Free, no booking required.
<![if !vml]>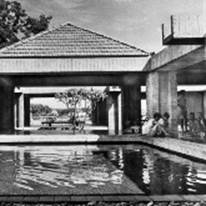 <![endif]>
Summer Last Tuesday
MUMBAI! |
Tuesday 25 June, 6 - 10pm
Home to a massive 20.5 million people - Mumbai is the fourth-largest urban area in the world and the gateway to India. With a history stretching back centuries, it is one of the world's great crossroads and is a heady mix of peoples and cultures - a source of inspiration (and frustration) for Charles Correa. The RIBA pays tribute to the dynamics of this epic metropolis with a special evening of talks, films, workshops, tours and music.