In Memoriam Ulteriore:  Charles Correa
My thoughts are still strongly centered on Charles, so I am going to pass along a few pieces that have been in the news about his passing, along with some personal comments I have received and a couple of extra images of his work...and the picture of Charles below that adorned the cover of the book of portraits by Lord Snowdon (Antony Charles Robert Armstrong-Jones) "of the men and women who have made an impact on the life and times of an ancient civilization but young nation," India by Snowdon (a better quality image of Charles on the cover and of some of the other fabulous photographs in the book is available by clicking HERE):
<![if !vml]>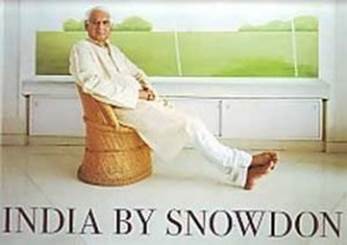 <![endif]>
PRESS
Nida Najar in The New York Times: "Charles Correa, 84, Is Dead; Architect Fused India's History With Modernism"
Bachi Karkaria in The Guardian: "Charles Correa wanted to design a better Mumbai – but the city let him down" and "Charles Correa - A Life in Pictures"
Edwin Hethcote in The Financial Times: "Remembering Charles Correa, India's great contemporary architect"
BBC News: "India architect Charles Correa dies"
ArchDaily: "Charles Correa Dies at 84" and "Charles Correa"
Times of India: "Architect Charles Correa dies at 84" and, by Vaishnavi Chandrashekhar, "Charles Correa: Mumbai witnessed his visionary design ideas"
SOME PERSONAL COMMENTS
Ifa and Rta Kapoor Chishti: - Ifa, an architect friend in New Delhi, and Rta Kapoor Chishti, the world's expert on the history of the sari, whom we met through our friends Muza Chishti (Ifa's brother) and his wife Helene Lauffer:
He was truly a great flag bearer not only for the architect's community but all human beings who find ways to uplift & elevate not only themselves but also those who share the space & time that they have been given on this earth... The mysteries of which we spend our life fathoming & exploring as best we can....
Darryl D'Monte - an old Urban Age friend:
I was able to spend time -- the last ever -- with Charles & Monika at Urban Age last November, as all of you must have as well. Here's a tribute I wrote; another will appear in the Economic & Political Weekly next week:
http://scroll.in/article/734967/charles-correa-the-architect-whose-heart-beat-for-mumbai-%e2%80%92-a-wonderful-city-terrible-place
Bim Bissell - a dear friend whom we originally met through Charles and Monika:
Such sorrow and sadness crowds my heart. What lovely man. What a mind, What a talent. I am so sorry he is gone
A photo of (from left to right) Bim Bissell, me, Monika Correa, and Darryl D'Monte listening to Charles speak at the Urban Age Conference on governance in New Delhi last November:
<![if !vml]>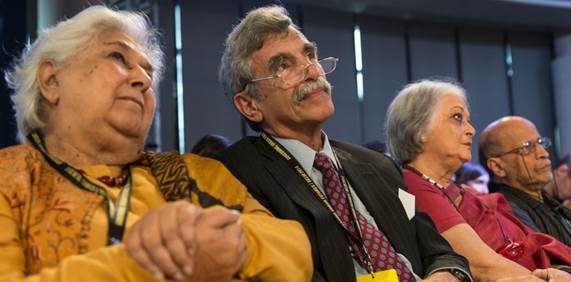 <![endif]>
Ravi Kaimal: - a new friend (from my last visit to New Delhi) whom I met through Bim Bissell and her son William:
A photo with Charles Correa the last time I met him, Nov 2014:
<![if !vml]>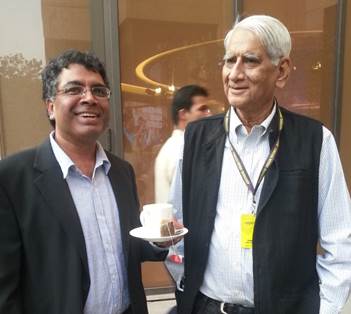 <![endif]>
Here is a link to video of Sudeshna and, Charles Correa speaking on urban issues on CNN-IBN on 24 Jan 2012:

http://ibnlive.in.com/videos/223943/sotn-do-most-indian-cities-suffer-from-bad-planning.html
Sunil Sethi - "Charles Correa: India's most 'innovative' architect" from the Business Standard:
http://www.business-standard.com/article/current-affairs/charles-correa-india-s-most-innovative-architect-115061700855_1.html
Some Additional IMAGES
British Council, New Delhi:
<![if !vml]>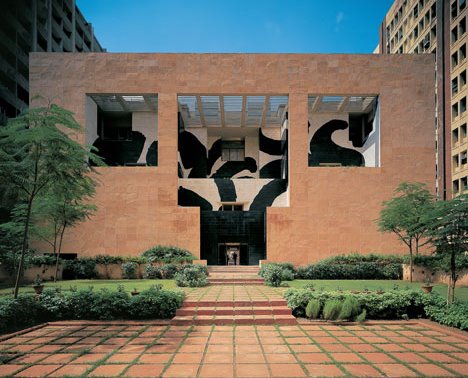 <![endif]>
Jawahar Kala Kendra, Jaipur
<![if !vml]>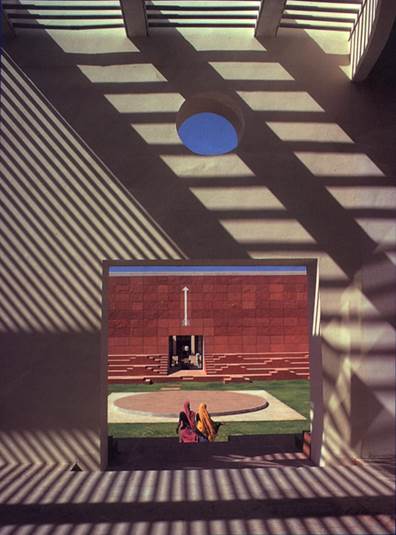 <![endif]>
<![if !vml]>

<![endif]>